Aims:

To publish high quality, innovative and outstanding microbiology research.
It covers all microorganisms, including Bacteria, Fungi, Viruses, Protozoa, Chlamydia, Rickettsia, and Mycobacterium.

Scope:

The Journal covers a broad scope of the disciplines including: Antimicrobial Resistance, Clinical Microbiology, Emerging Infections and Zoonosis, Microbial Genes and Genetics, Biotechnology, Probiotics, Microbiome, One Health Approach, Vaccines and Immunology as related to Microbiology.
The Journal accepts manuscripts in the form of: Original research article, Review article, Short communication, Case report, Letter-to-the-Editor and Editorials for publication.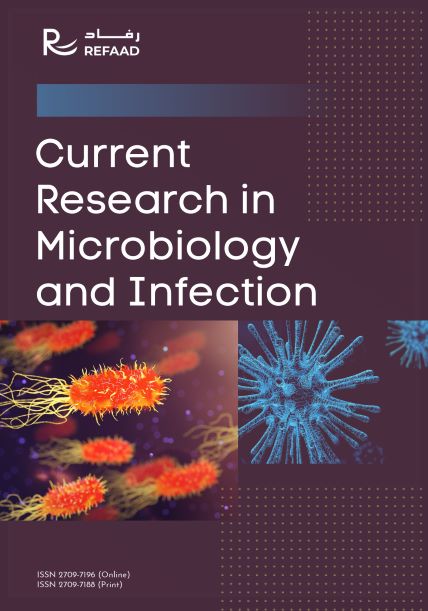 Bibliographic Information
Email: editorcrmi@refaad.com
DOI: 10.31559/CRMI
ISSN 2709-7196 (Online)
ISSN 2709-7188 (Print)
Freq. : Biannually
Language : English
Articles : 8